Ok ok, I know this is a Christmas project - meaning I'm a total slacker when it comes to blogging in a timely fashion, but better late than never... right?
My friend showed me this cute pillow from crate & barrell... she wanted help to figure out how to make it for her mom for Christmas. Hers turned out so well, that I decided to make one for Kevin's mom too!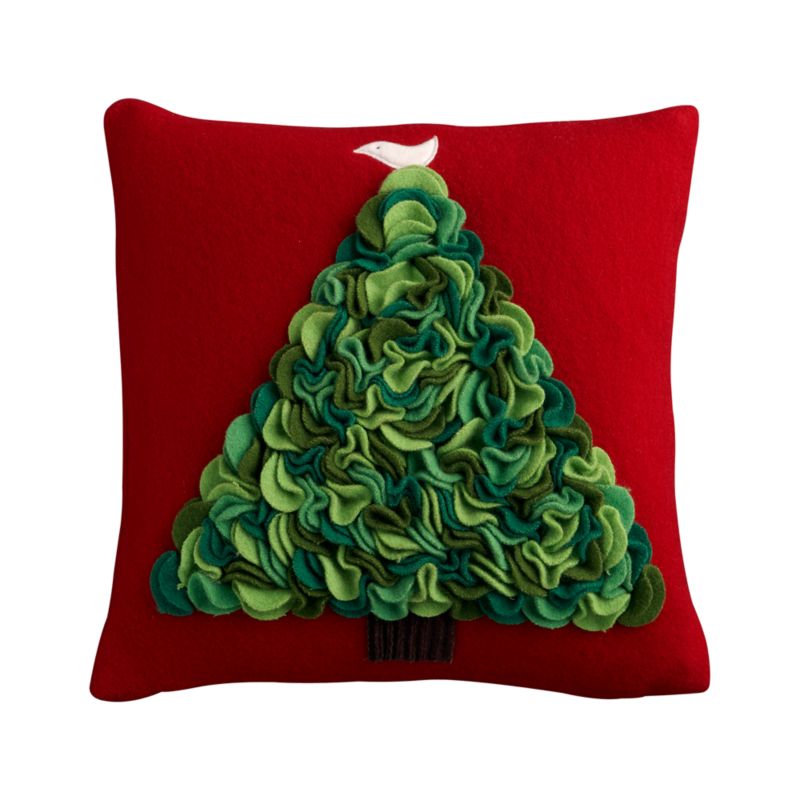 This is how mine turned out!
Supplies:
1/2 yard red felt
1/4 each of 3 different shades green felt
scrapes of brown felt
18" pillow form
star button
matching thread
First cut 2 18"x18" squares of red felt for the pillow front and back.
Then cut a tree pattern out of paper. My tree measured 11" across the bottom and is 11" high.
Trace the tree pattern onto one of the 18"x18" red squares and add a tree base.
Cut 2" circles out of the green felt. I used about 60 circles of each shade.
Cut 1 1/2" circles out of the brown felt I used about 20 total.
To begin sewing, take a circle
fold the circle in half
and then in half again so you have a quarter circle showing now
hand sew at the corner of the circle, going through all four layers & attaching it to the 18"x18" pillow front. Sew around the outline of the tree first and then fill in the rest of the tree. Add the brown for the trunk and then the button star to the top.
Sew the front & back of the pillow together and stuff with the pillow form. Make sure to leave a large enough opening for the pillow form because felt stretches easily.
This was such a fun project to do and it looks so festive!
Have fun making your own... you know you want to!
Fun enough to share on: